Meal Ideas
Easter Garlic Prime Rib
Posted 2/26/23 (Sun)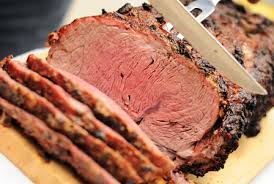 We're celebrating this twist on a traditional holiday favorite. Prime rib is simple to prepare. And is unbelievably delicious to eat!
Just rub the roast with a marinade of garlic, olive oil, and dried seasonings—and then let the oven do the work! Watch the video, HERE.
Butcher Block Meats will cut and prep your boneless or bone-in prime rib to the perfect size for your gathering. Call ahead and we'll have it ready for quick pickup in the store or curbside.