Meal Ideas
Beef or Chicken Kabobs
Posted 6/25/22 (Sat)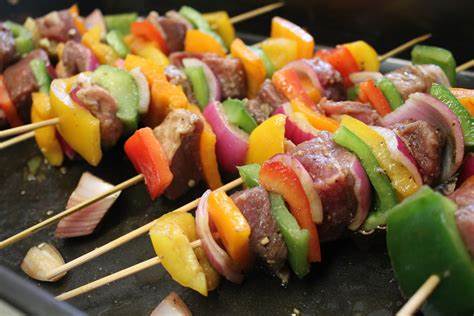 Fast-cooking and fun kabobs are an easy way to delight guests around the grill, whether it's a group of 4 or 40. Steak, chicken, or shrimp - surprise everyone by skewering up a variety of flavor-packed small bites.
Next, add your favorite additions - pinapple | onion | sweet or spicy peppers | mushrooms | mango | watermelon
Make ahead of time to relax and kick back with guests or try a build-your-own theme! Remember to oil the grill and to soak wooden or bamboo skewers at least 20 minutes.
Cheers to incredible kabobs!