Meal Ideas
Tomahawk Steaks Are Here!
Posted 11/27/22 (Sun)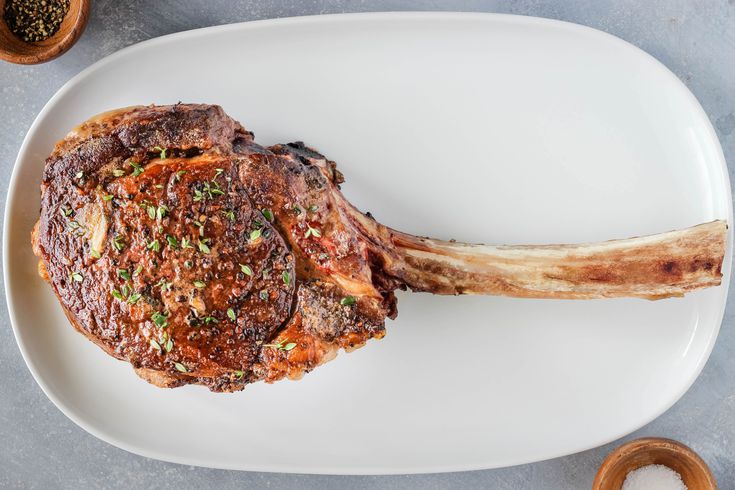 The tomahawk is a bone-in ribeye that weighs between 30 and 45 ounces. It is nearly 2 inches thick and includes a long bone; this signature "handle" led to the steak's name. The bone is intended to give it the "wow" factor however it also helps insulate the tender meat while it cooks.
The Tomahawk steak is extremely tender and buttery, with beautiful marbling. The tomahawk includes some of the most flavorful and tender beef, and the cut is sure to make a big impression! It's also relatively simple to make! This is a large steak that can feed two people.
Stop by the Butcher Block to pick up Tomahawk's for your next special event with family or friends!