Meal Ideas
Grilled Stuffed Pork Chops
Posted 6/30/21 (Wed)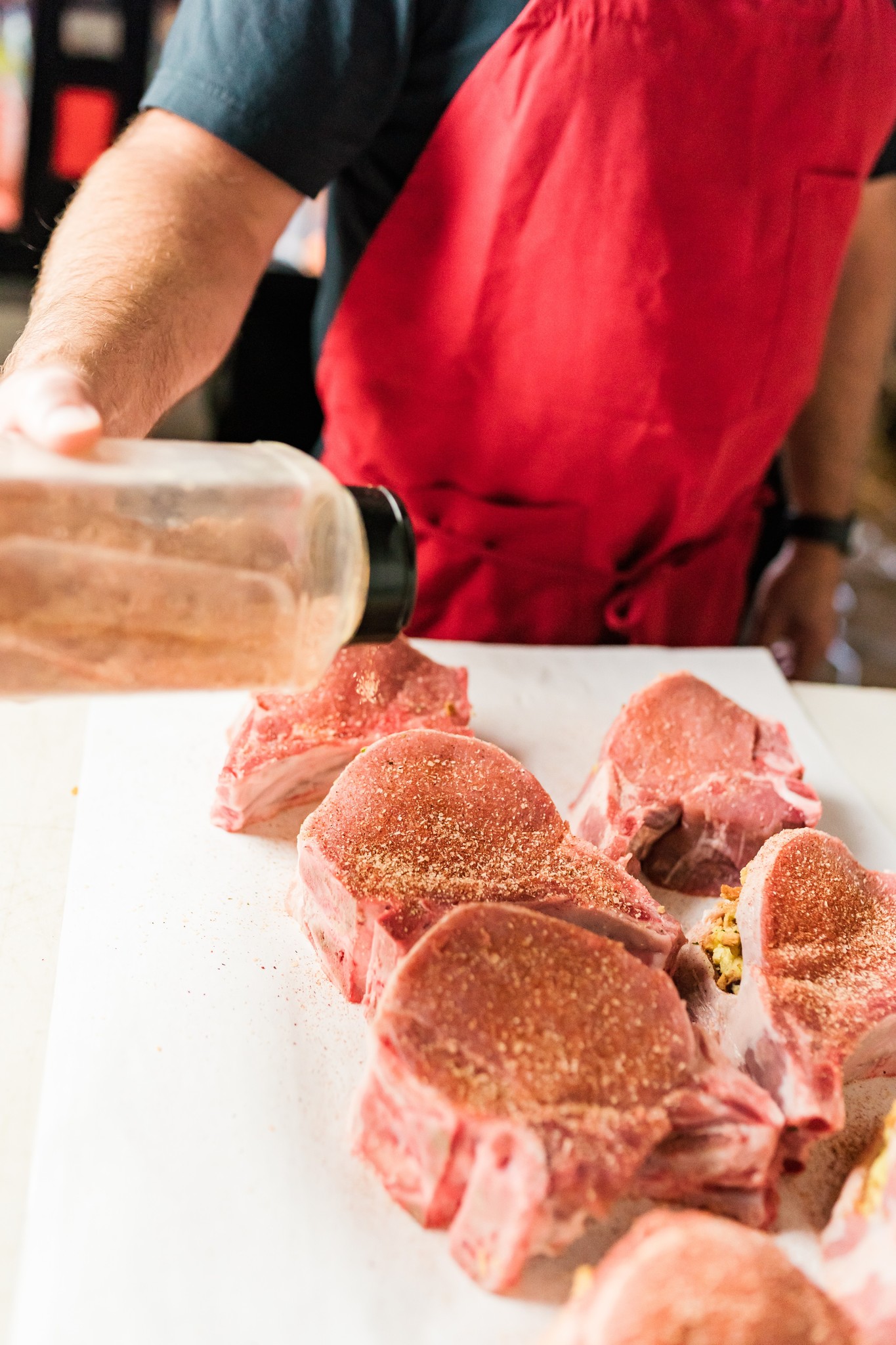 This recipe has got some serious chops. Thick-cut bone in pork chops are seasoned, loaded with an herb stuffing for deep pocketed flavor.
When ready to cook on the Traeger, set the temperature to 325 degrees F and preheat, lid closed, for 10 to 15 minutes.
Arrange the chops directly on the grill grate. Bake for 45 to 50 minutes, or until the chops reach an internal temperature of 160 degrees F. There is no need to turn the chops.
Let the pork rest for 2 to 3 minutes before transferring to a platter or plates. Enjoy!