Meal Ideas
Spicy Grilled Shrimp
Posted 3/01/21 (Mon)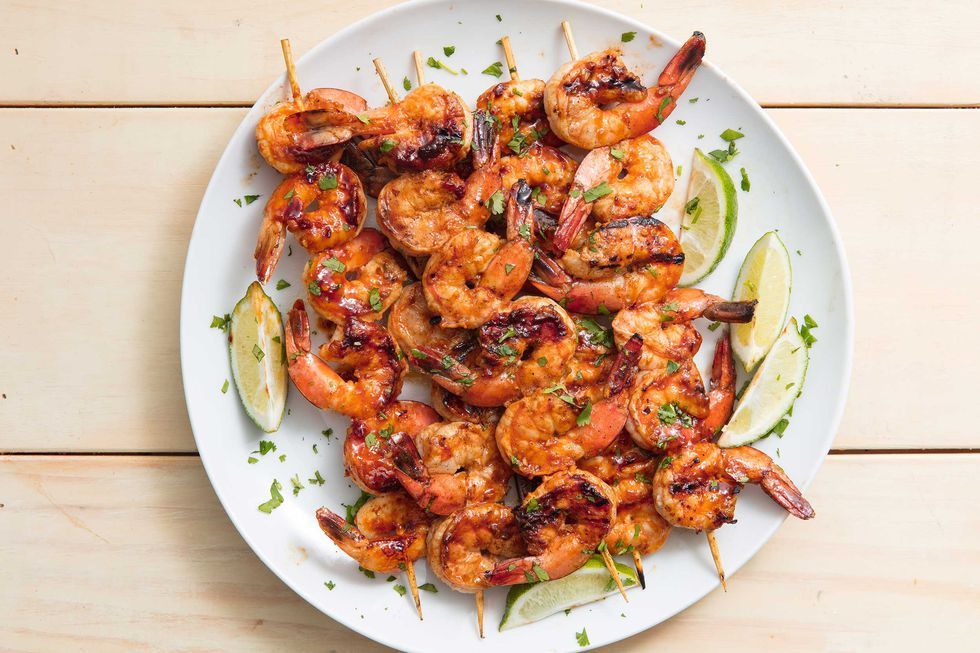 Check out the video on this delish recipe here.
INGREDIENTS
1/4 c. extra-virgin olive oil
1/4 c. lime juice
4 garlic cloves, minced
3 tbsp. honey
2 tbsp. low-sodium soy sauce
1 tbsp. chili garlic sauce or Sriracha
2 lb. shrimp, peeled and deveined
1/4 c. freshly chopped cilantro, for garnish
Lime wedges, for serving
DIRECTIONS
In a medium bowl, whisk together olive oil, lime juice, garlic, honey, soy sauce, and chili sauce. Reserve 1/4 cup marinade for brushing onto shrimp while grilling.
In a large bowl, toss shrimp with the remaining marinade. Preheat grill or grill pan and thread shrimp onto skewers. Grill shrimp until pink and opaque, about 3 minutes per side, brushing with reserved 1/4 cup marinade before and after each flip.
Garnish with cilantro and serve hot with lime wedges.