Meal Ideas
Grilling the Perfect Burger
Posted 4/27/20 (Mon)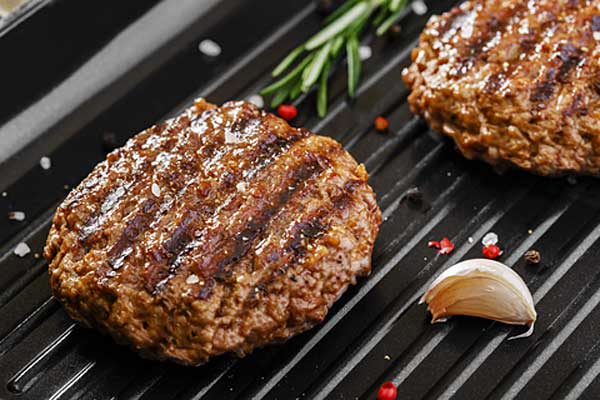 Nothing says summer like a mouth-watering grilled burger!
Tips
Keep the ground beef very cold.
Make patties big, as the burgers cook they will shrink significantly.
Looking for a shortcut? Start with our fresh grill-ready in-house made burgers. They shrink down to the perfect size.
If you're a fan of melty cheese, add a square to the center of an uncooked burger patty then fold the ground meat around it. The cheese will melt as the burger cooks but remain in the core.
Grilling
Prepare the grill — oil and clean the grill grates and get the fire nice and hot.
Arrange patties on the grates.
Cook about 4 to 6 minutes until browned on the bottom.
Flip with a spatula and continue to cook to your liking.
The Grand Finale
Classic sliced tomato, thin red onions and lettuce create sparks. For a grand finale experiment with roasted red peppers, chipotle-spiked mayo, avocado salsa or caramelized onions! Your options are endless…even fried egg and peanut butter add a unique flare to any burger.