Meal Ideas
Turkey Tips
Posted 11/01/22 (Tue)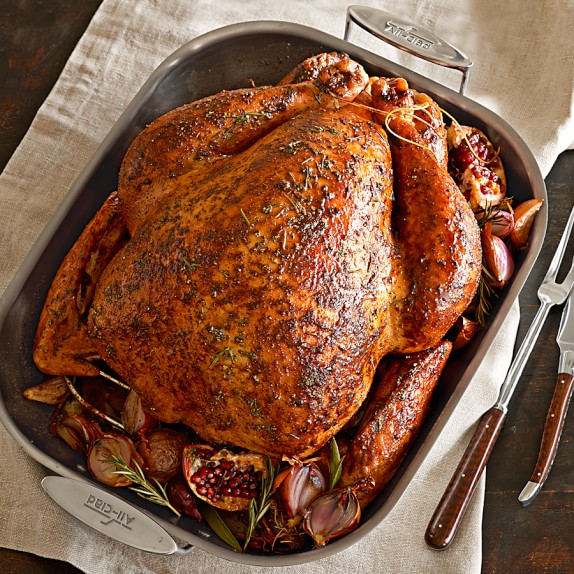 Ahh fall....pumkins, football, and Thanksgiving! We are often asked about the difference between a fresh or frozen turkey for this special holiday. Butcher Block receives rave reviews on both!
Fresh turkeys are all-natural crowd pleasers and save a bit of time. Fresh require only roasting, no thawing. We suggest buying a fresh bird the day before it's served and storing it in your refrigerator's coldest spot.
Frozen turkeys must be completely defrosted before roasting. Do this in the refrigerator (which may take up to 2 or 3 days depending on the weight of the bird). A good rule of thumb: 24 hours of defrost time for every 5 pounds of turkey. Avoid thawing the bird on a countertop as there's always a risk of bacteria contamination. The bird is ready to roast when a thermometer inserted into a thick portion of meat reads 40°F.
Stop in and we'll be glad to help you select the perfect turkey for your Thanksgiving!